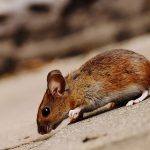 Are you experiencing rat infestation in your residential or commercial property? We are your number one rat pest control company, that also specialises in preventing and solving infestation of other types of pests. Rex Pest Control will successfully protect your home from rats.
Rats are various sized long-tailed rodents. Rats are typically distinguished from mice by their size. Generally, when someone discovers a large rodent its common name includes the term rat, while if it is smaller its name includes the term mouse.
Rats can serve as zootonic vectors for certain pathogens and thus spread disease, such as bubonic plague, Lassa fever, leptospirosis etc. They are also associated with human dermatitis because they are frequently infested with blood feeding rodent mites such as the tropical rat mite and spiny rat mite which will opportunistically bite and feed on humans, where the condition is known as rat mite dermatitis. A professional rat pest control company will help you exterminate all the rats that you come across at your property.
Norway Rats
Norway rats are well prepared for an emergency. They dig burrows with hidden emergency exits. Any place will do, railroad embankments, piles of garbage, under concrete etc. Naturally adapted to flat, dry, grassy plains. Norway rats are big foodies. Not to say they will eat anything but they like lots of meat, fish and dry dog food.
They admit they have an addiction to buffets, and they tend to gorge themselves, they come back for more later. These rats will gnaw through anything to get to their food, even plastic and lead pipes. All that eating comes with a lot of social time. Rex Pest Control offers tailored Norway rat control services Sydney wide. Contact us today to find out all about the services regarding rat pest control Sydney wide that we offer. We'll make sure to lay out all the options for getting rid of the rat infestation problem once and for all.
Other than their vision, their senses are keen (touch with long whiskers) and they are colour blind. They are nocturnal, and they can run, jump, swim and love to explore. They gnaw on objects, eat stored food and transmit disease by droppings, urine, bites, fleas and mites in their fur.
At Rex Pest Control, we pride ourselves on our comprehensive rat pest control services. We specialise in residential and commercial pest control Sydney wide. Get your quote today by contacting our team of experts now.
Rat Pest Control Sydney
Rex Pest Control has a team of exterminators who specialise in offering efficient rat pest control, to completely eradicate any infestations. A thorough examination of any rodent nests is the first task we aim to perform. So that we can ensure the immediate elimination of the rodents, we can pinpoint the problem locations and then take swift action.
The team at Expert Pest Control is highly skilled and fully licenced in rodent control. We offer secure solutions by utilising low-toxic chemicals. We also offer long-term results. If you treat the infestation, it is not worth it if it comes back later. In addition to the immediate elimination of these pests, we also consider future prevention as part of our services. Because of our team's many years of successful rat control, Sydney residents can feel secure knowing that we can solve any infestation issues right away. This will imply that rats and mice won't be living on their properties anymore. Therefore, take action right away to avoid the situation getting much worse than it already is.    
Rat and mouse infestations can typically be determined by the presence of droppings, minute chew marks, grease streaks, and the telltale sounds made by these pests, frequently at night. If any of these symptoms are present in your residence or place of business, you should take immediate action to have the pests removed before any further harm or health problems are done.
We also provide other pest control services such as ants, termites, cockroaches, fleas and so on.